2/21-26にかけてNew Orleansで開催されたOcean Sciences Meetingに参加しました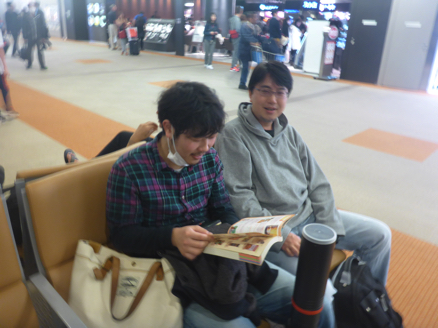 出国前の成田にてニューオリンズの予習中.ポスターあります.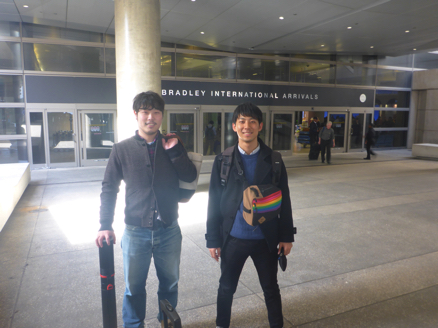 ロサンゼルス到着.ポスターも無事アメリカ上陸.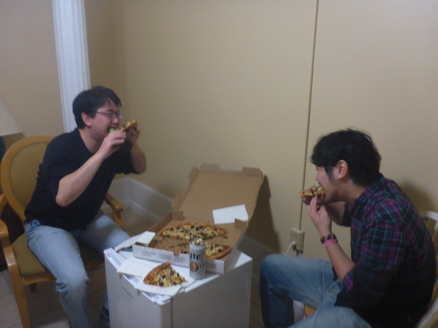 ホテルの部屋にてピザをむさぼる.本場のピザは美味しい.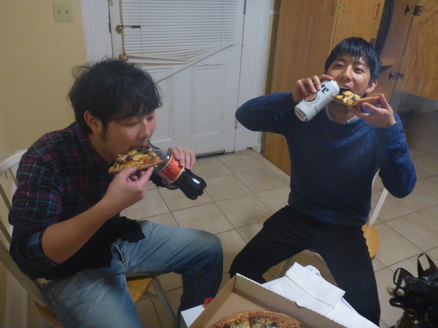 アメリカ食い.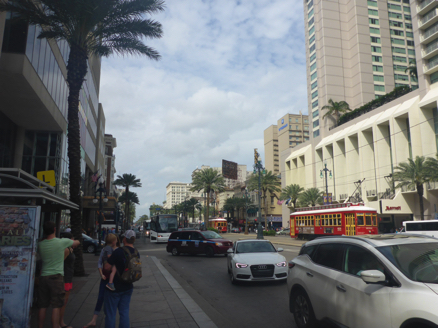 ニューオリンズの街並み.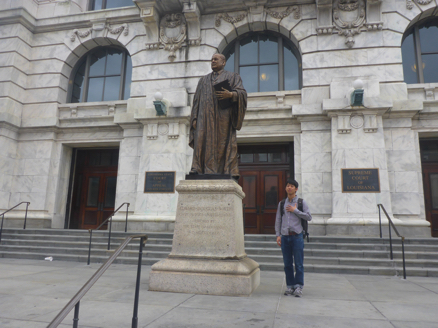 よくわからない銅像とただっち.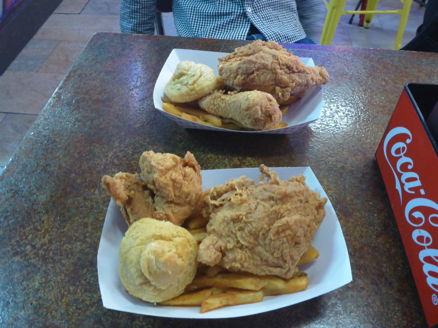 フレンチクウォーターにて.甘いパンがつらい.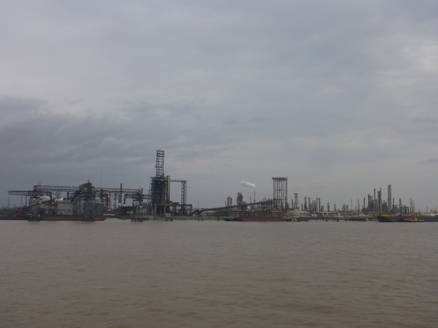 ミシシッピ川現地見学.淀川より広い.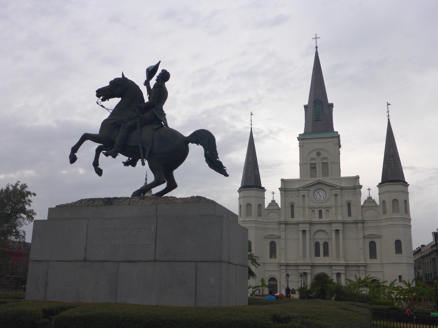 ジャクソンスクエア.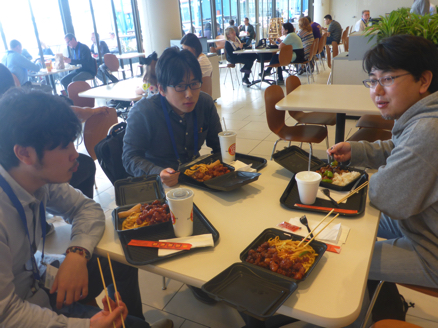 昼食に中華を食らう.先生は毎日中華だったそうな.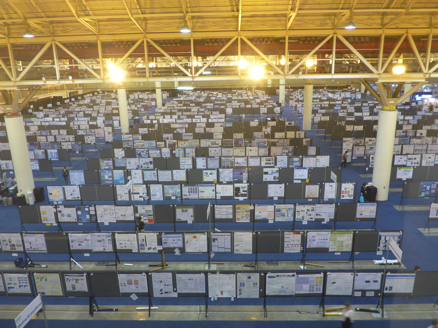 ポスター会場.規模がすごい.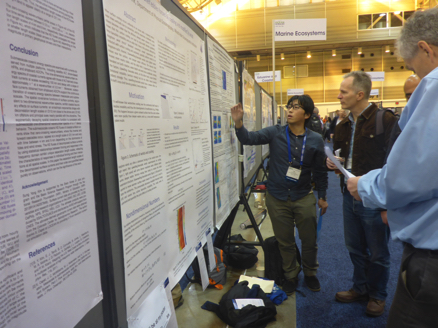 Kamidaira, Y. and Kawamura, H. (2016): Effect of Submesoscale Eddies on Oceanic Dispersion of Materials in a Coastal Area off Fukushima Analyzed with a Downscaling.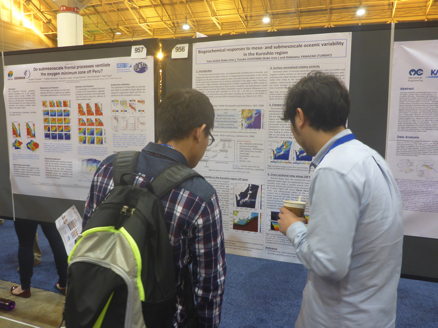 Suzue, Y., Uchiyama, Y. and Yamazaki, H. (2016): Biogeochemical responses to meso- and submesoscale oceanic variability in the Kuroshio region.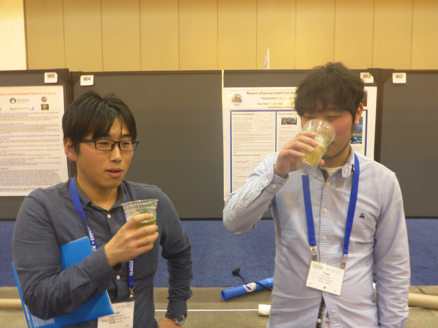 ポスター会場にて.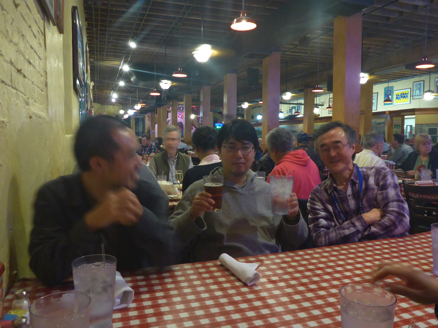 カメラ目線の先生.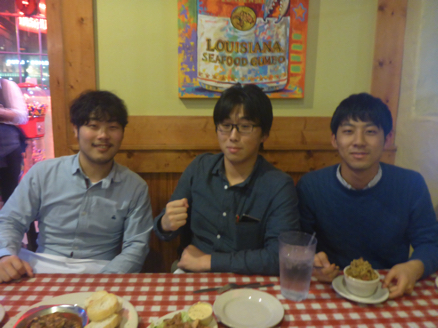 謎のポーズをとる上平さん.ジャンバラヤは美味しかった.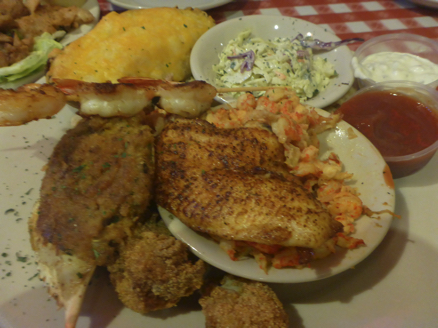 ザリガニは...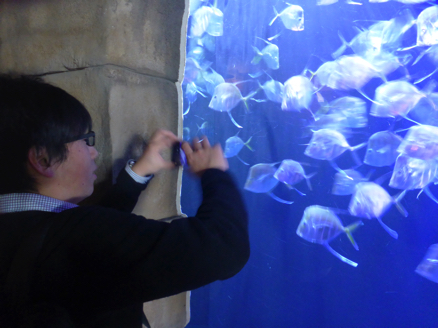 謎の魚と上平さん.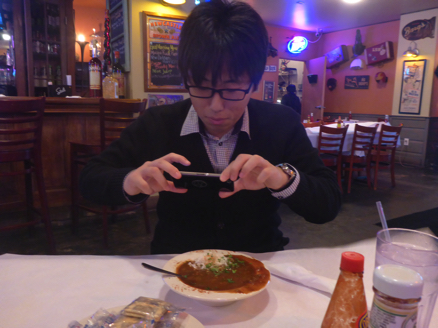 ガンボスープと上平さん.ニューオリンズを満喫していました.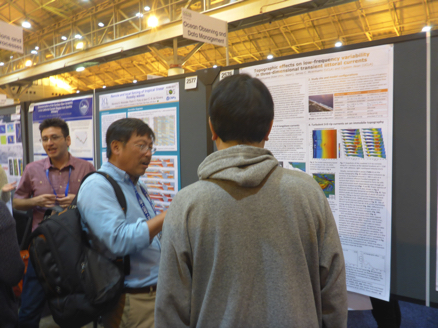 Uchiyama, Y., McWilliams, J.C. and Akan, C. (2016): Topographic effects on low-frequency variability in three-dimensional transient littoral currents.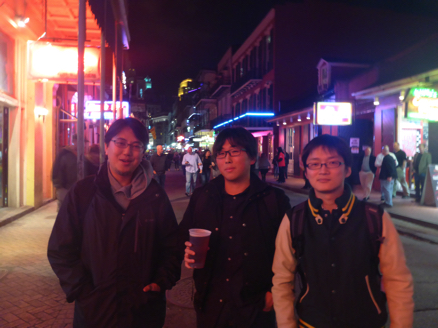 先生・上平さん・海洋大増永さん@Bourbon Street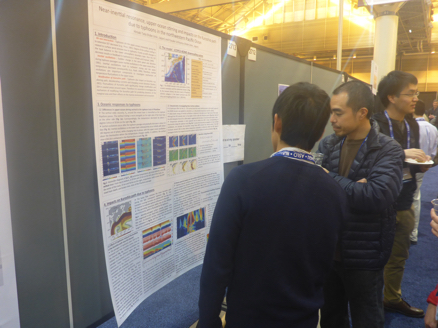 Tada, H. and Uchiyama, Y (2016): Near-inertial resonance, upper-ocean stirring and impacts on the Kuroshio path due to typhoons in the northwestern Pacific Ocean.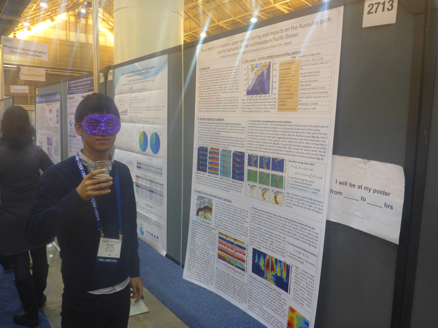 ???
最後に,ありがとうmojo!!!