AOGS2014@ロイトン札幌ホテル †
7.28~8.1に札幌で行われたAOGS2014で,
内山先生,M2上平・宮崎,M1小硲・山西,またOBの甲斐田さんが発表しました.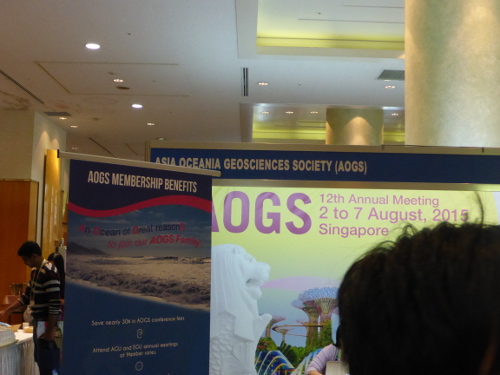 会場はなんともリッチなホテルでした.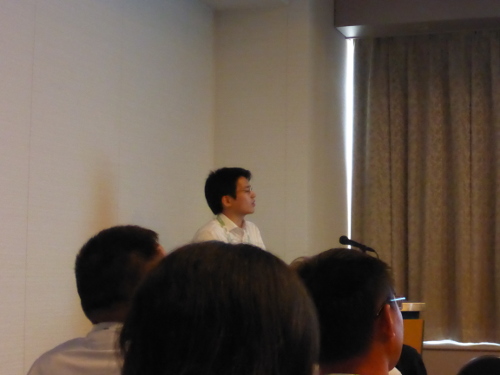 甲斐田さん.Effects of wave-current interaction on the inner-shelf eddying flows.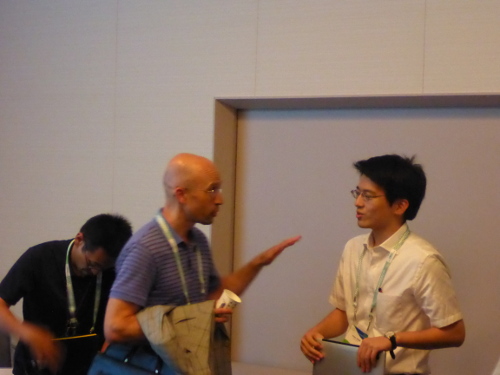 英語アフタースクールの成果が見て取れます.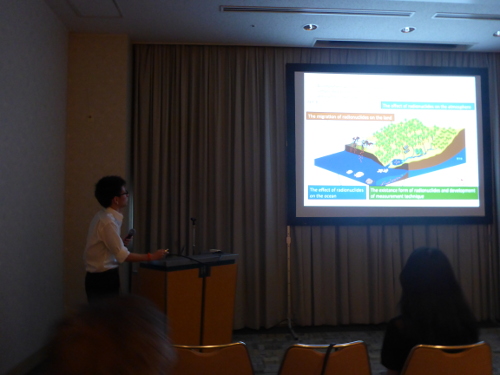 M1山西.Development of a regional sediment transport model for dispersal of land-derived radionuclides in the ocean.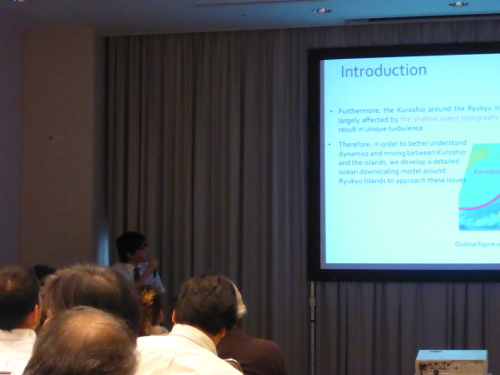 M2上平.Topographic effects of Ryukyu Islands on the enhancement of submesoscale anticyclonic eddies on the eastern side of Kuroshio in East China Sea.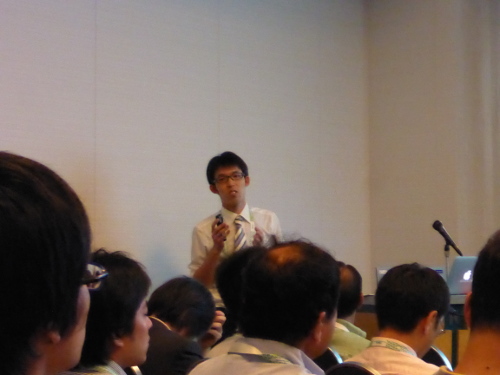 M2宮崎(共同,M2神吉).A retrospective high-resolution numerical experiment of Japan Sea with a JCOPE2-ROMS downscaling system.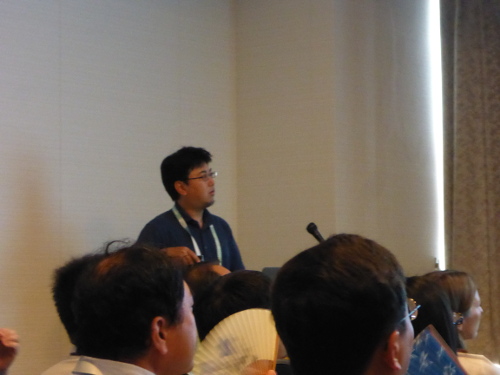 内山先生(共同,OB西井さん).Cold water formation in response to typhoon passages in and around Seto Inland Sea, Japan.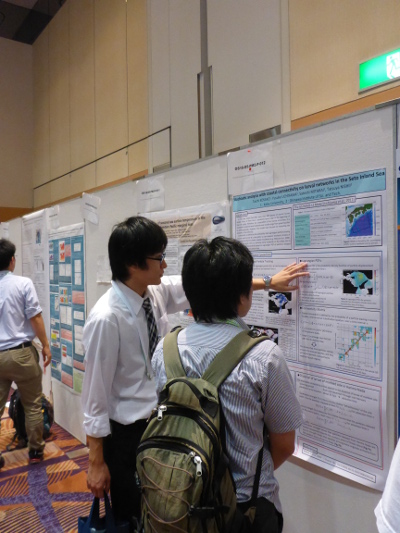 M1小硲.Stochastic analysis with coastal connectivity on larval networks in the Seto Inland Sea.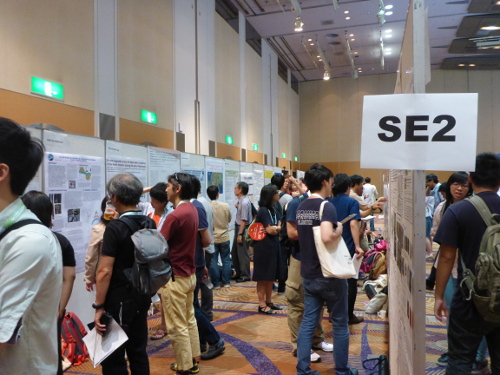 英語漬けでした.外国かぶれしそうになりました.HAHAHA!!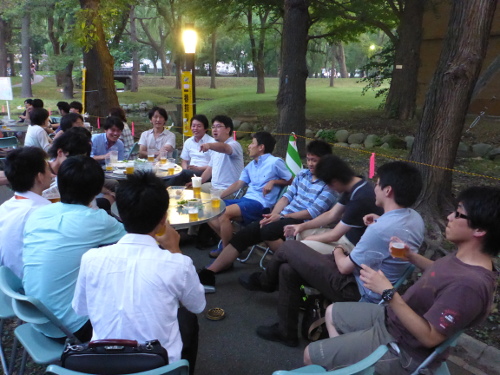 北大の渡部研究室,京大の森研究室の方々と北大のビアガーデンで飲みました.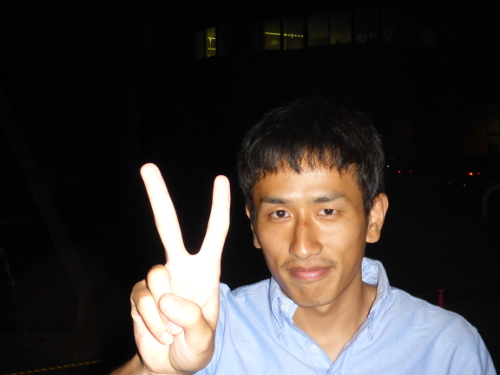 志村さん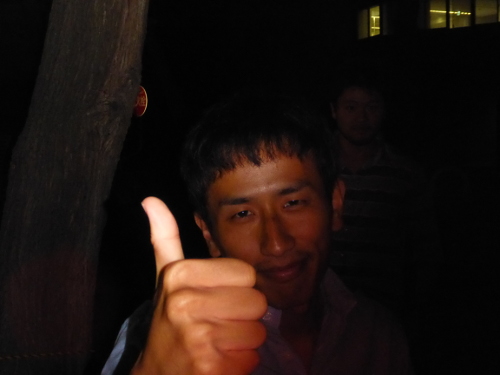 いい顔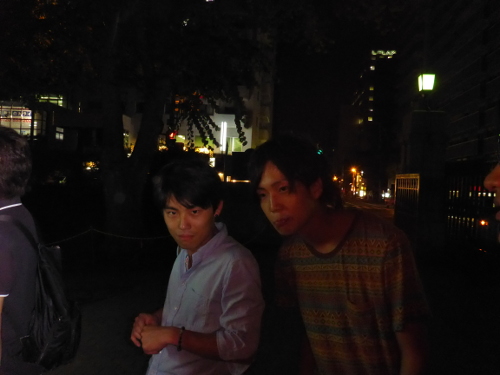 おやいずさんと大島さん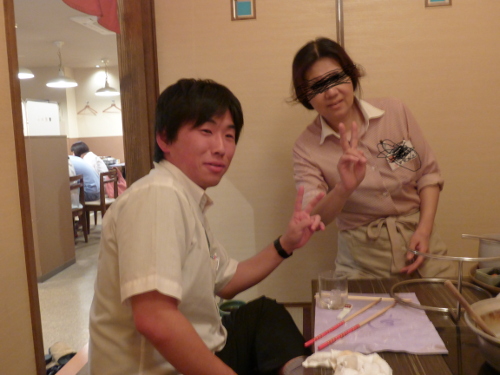 おかあさん(本人の要望により顔と名札を隠しております)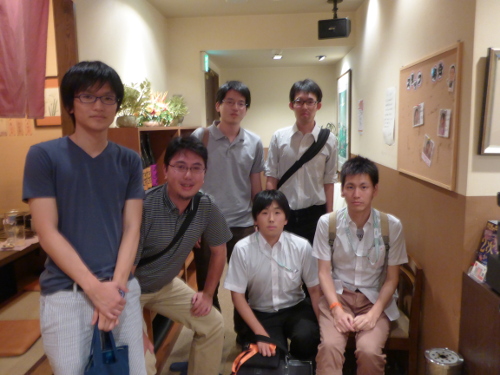 北の国は涼しかったです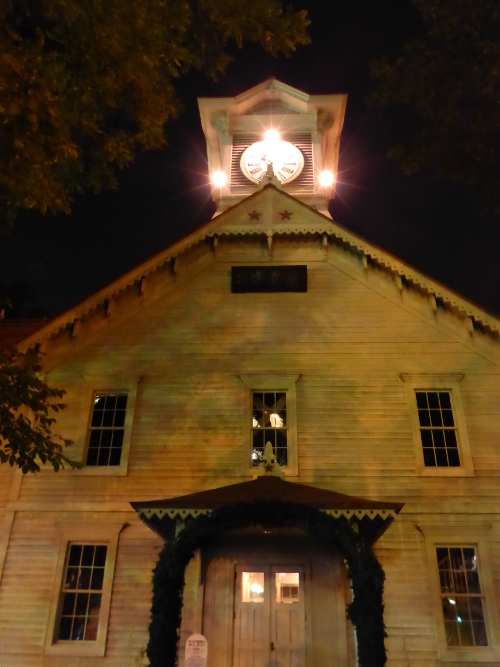 ホテルの近くには日本三大がっかり名所と呼ばれているものがありました.
でもライトアップされてると,わりとがっかりではないとおもいます